In Class:
This week in class we read My Truck is Stuck!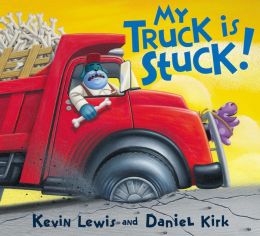 This book is great for targeting s blends as well as final k, and many kiddos are working on both of those! It can be hard to find in libraries, but Walmart does carry it online.
We played with trucks in a sensory bin full of rice so we could make them get "stuck!" You could also do this at home with rice, beans, sand, etc.
At Home:
Print out the trucks (preferably on cardstock) and color them. You can put them in your sensory bin if you make one, or drive them on the road provided or around the house. Have them get stuck and say "My truck is stuck!!!!" Make sure your kiddos get their good /k/ sounds (remind them to get their tongue back) and s blend (show them the snake motion). Have fun getting stuck!