In Class:
This week in class we are reading Albert's Impossible Toothache!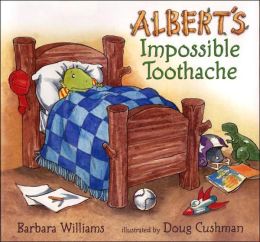 We talked about the initial /t/ sound and practiced lots of words with this sound.
We talked about toothaches and other aches- tummy aches, head aches, toe aches, etc. If your child says someone bit their toe, its because of this silly book :)
Home Activity:
Print off the following pages. Cut out the words and help your child decide the things that are "good" for our teeth (edible) or "bad" for our teeth (not edible). Place them accordingly on the paper under the good or bad section. As you place each word, practice it 5 times for lots of good initial /t/ word practice!